Offaly legend condemns booing of opposition
May 30, 2023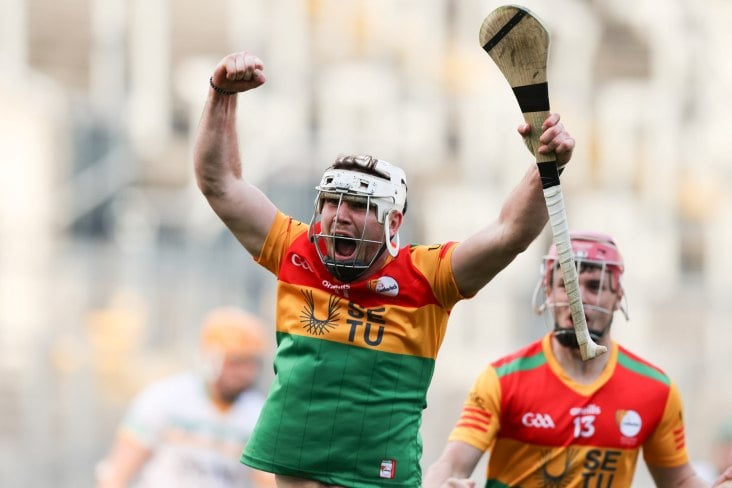 Carlow's Chris Nolan celebrates ©INPHO/Tom Maher
Legendary Offaly football goalkeeper Martin Furlong has condemned the booing which took place during last Saturday's Joe McDonagh Cup final.
The New York-based three-time All-Ireland SFC winner was disappointed at the 'booing and jeering' the Carlow free-takers were subjected to and has appealed to Offaly fans not to indulge in such unsporting behaviour at this Sunday's All-Ireland U20HC final against Cork.
In a comment posted on Midland Tribune sports editor Kevin Corrigan's Facebook page, Furlong said: "I was not happy to hear some of our supporters booing and jeering when Carlow players were taking frees. We have always held ourselves to high standards and I would not like to think that we are getting away from that.
"I certainly hope it won't happen next Sunday or any other time either irrespective of what other supporters do."
Most Read Stories