"We're well down the pecking order in Ulster" - McCartan
November 27, 2021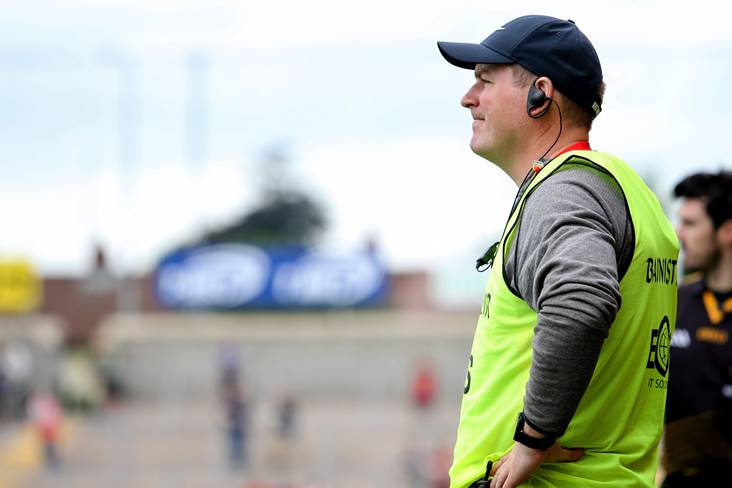 Down manager James McCartan.
©INPHO/Presseye/Philip Magowan.
New Down football manager James McCartan says his team's supporters will have to be realistic about their expectations heading into the 2022 season.
It was confirmed earlier this week that McCartan would be returning for a second spell over the Mourne men and, speaking to BBC NI, he admitted that his native county are "well down the pecking order" when it comes to the ranking of other Ulster counties.
"Down have to try and target the National League. Try and win the first couple of games which is going to be hugely difficult going to Derry in the first round. See where that takes you and reassess after a couple of games.
"We're well down the pecking order in Ulster. We'll just try and see if we can make a wee bit of progress and try and build on what Paddy Tally put in place over the last three years."
On having Armagh All-Ireland winner Aidan O'Rourke in as team coach, McCartan added: "Aidan is very organised and very clear in his thinking and probably covers all the bases that I don't. So, I'm not sure where I come in.
"He's a key man and I think Down are very lucky to have him there. The experience he has over the years from Kildare, Armagh, Queen's....we should be delighted to have a man of his calibre," continued McCartan, who said he would be hoping for a "home game" when the Ulster Championship draw is made along with the other provinces on Saturday afternoon."
Most Read Stories