Canning: no decision made on inter-county future
July 28, 2021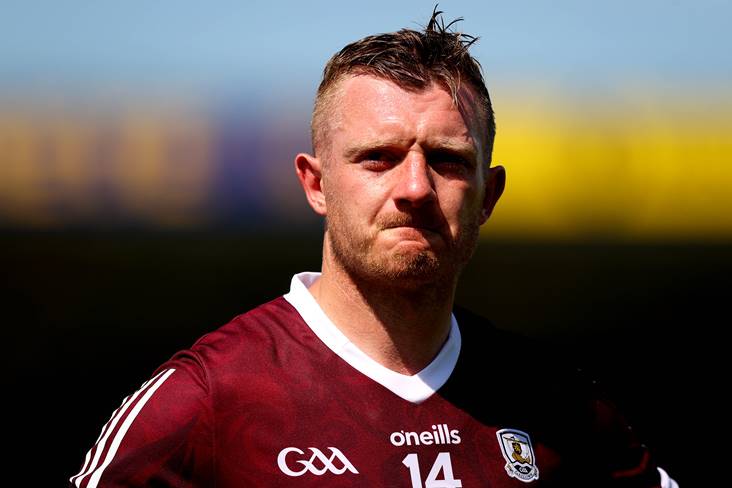 Galway's Joe Canning. ©INPHO/Ryan Byrne.
Joe Canning dislodged Henry Shefflin at the top of hurling's record championship scorer list last Saturday but that milestone achievement is of little consolation to Galway's talisman as he looks back on another disappointing year for the Tribesmen.
The Portumna clubman registered 0-9 but it was to no avail as the men from the west exited this year's Liam MacCarthy Cup race at the hands of Waterford.
"No, I'll be straight up, it doesn't really matter to me," he told Newstalk's OTB AM this morning.
"Records are there and somebody else is going to come along and break that again. So that doesn't bother me, it's for other people. I'm sure my Mam and Dad are proud of that and obviously it's nice to have, but that wasn't on my mind.
"If it was I wouldn't have passed two balls to Jason Flynn to get two goals. If it had been on my mind I wouldn't have really been much good to the lads.
"It is what it is. It's obviously nice to get it but it'll be broken fairly soon, Patrick Horgan could even break it this year."
Regarding speculation about his inter-county future, Canning revealed that he is not going to be rushed into making a decision.
"If you listen to everybody, some people tell me, 'Yeah, retire,' and some people tell me not to. So, we'll leave it for another day.
"I'm the same age as a few lads in other counties and they don't get asked these questions. It is funny people want to retire you at some stage.

"I haven't made [a decision] yet."
Most Read Stories