"All we wanted was the data because we were surprised with the decision"
August 23, 2020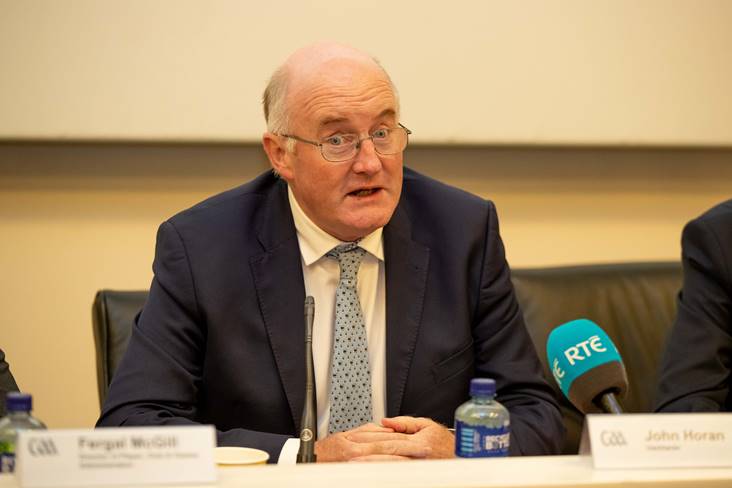 GAA President John Horan. ©INPHO/Morgan Treacy.
GAA President John Horan has defended the Association's "blunt" statement in response to the updated public health guidelines for sport.
Last Tuesday, the GAA called on acting CMO Dr Ronan Glynn and the National Public Health Emergency Team (NPHET) to provide "empirical evidence" behind the decision to ban spectators from attending matches for two weeks.
Horan told This Week on RTÉ Radio 1 that the move to tighten restrictions came as a total surprise to the GAA and he has since written a personal letter to Dr Ronan Glynn asking for clarification on the new measures put in place.
"Our membership were taken by surprise. It kind of undermined our confidence in our overall response to things with the announcement on Tuesday. We've been working very hard with our Covid committee to keep the operation going on the ground. We're not looking for conflict," Horan said.
"All we are actually looking for is the data on which the decisions were made. We would like to add that to the data we have been compiling with our Covid committee so we could inform ourselves to make better decisions on the ground and that we the GAA, are not letting the side down in all of this.
"It has been said the statement was blunt. I have no question in regard to how Dr Ronan Glynn or NPHET are performing or doing their job. They are in a very challenging time, as are we. All we wanted was the data because we were surprised with the decision."
Most Read Stories