"The energy is class"
September 15, 2020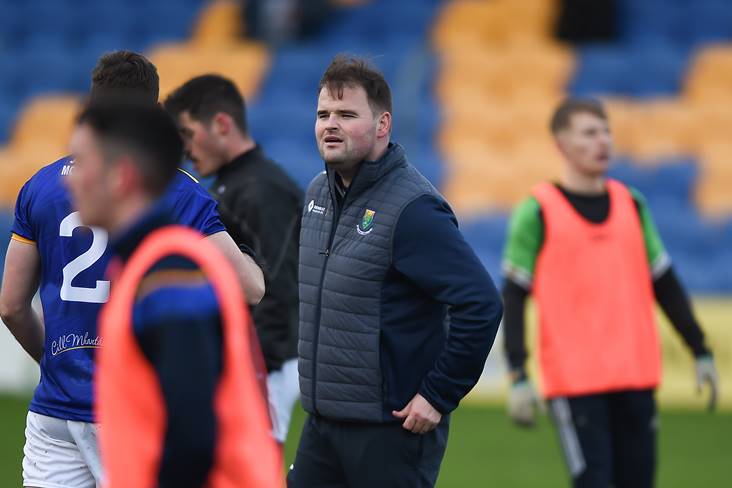 Wicklow manager Davy Burke. ©INPHO/Tommy Grealy.
Wicklow manager Davy Burke says he's delighted to see the "energy" and "buzz" back in the camp after his team returned to training last night.
This week sees inter-county teams across the country returning to training for the first time in six months and Burke says his squad are now relishing a return to competitive action.
"It's brilliant to be back together with the group of lads, it's fantastic," he told RTÉ Sport.
"Just the energy, the buzz and to hear them all again with the slagging and camaraderie, that's what it's all about.
"It's a huge lift for me, [I was] bouncing out of bed this morning to get here this evening and to be back with this group of lads. The energy is class.
"There's probably a few like foals being let out for the first time this evening so we're just having a light enough run around, we'll get the heavier work done later in the week. Attitudes since day one have been spot-on so I can't see any problem there."
He added: "At the end of the day we want to get to a higher level of football, play more competitive football and be consistent at a higher level of football, that's our whole aim here.
"As regards to the Leinster Championship, it's very important to us but at the end of day when you're in Division 4 there's only one out and it's to go up."
Most Read Stories